Adelaide Linen Hire Services
Ezy & Green's Holiday Linen Hire Services South Australia
Imagine arriving at the sandy beaches of western Adelaide, or the vast green vineyards of the Barossa Valley, ready for your family holiday. The accommodation has expansive views across the sparkling blue ocean, or the rolling hills and vines, and you can't wait for the pleasure of one of the best parts of getting away from home – slipping into 5-star sheets, after enjoying all that South Australia has to offer.
But what if you discover linen isn't supplied? Or what if the linen that is supplied, is dirty, crumpled, or uncomfortable? The result is unhappy guests and bad reviews.
Many holiday homes and Airbnb properties do not automatically supply linen, so a reliable, fast, quality linen hire service is vital. Whether you're a guest, a rental house cleaning business, or the owner of a holiday rental property, Ezy & Green's linen hire services are the answer!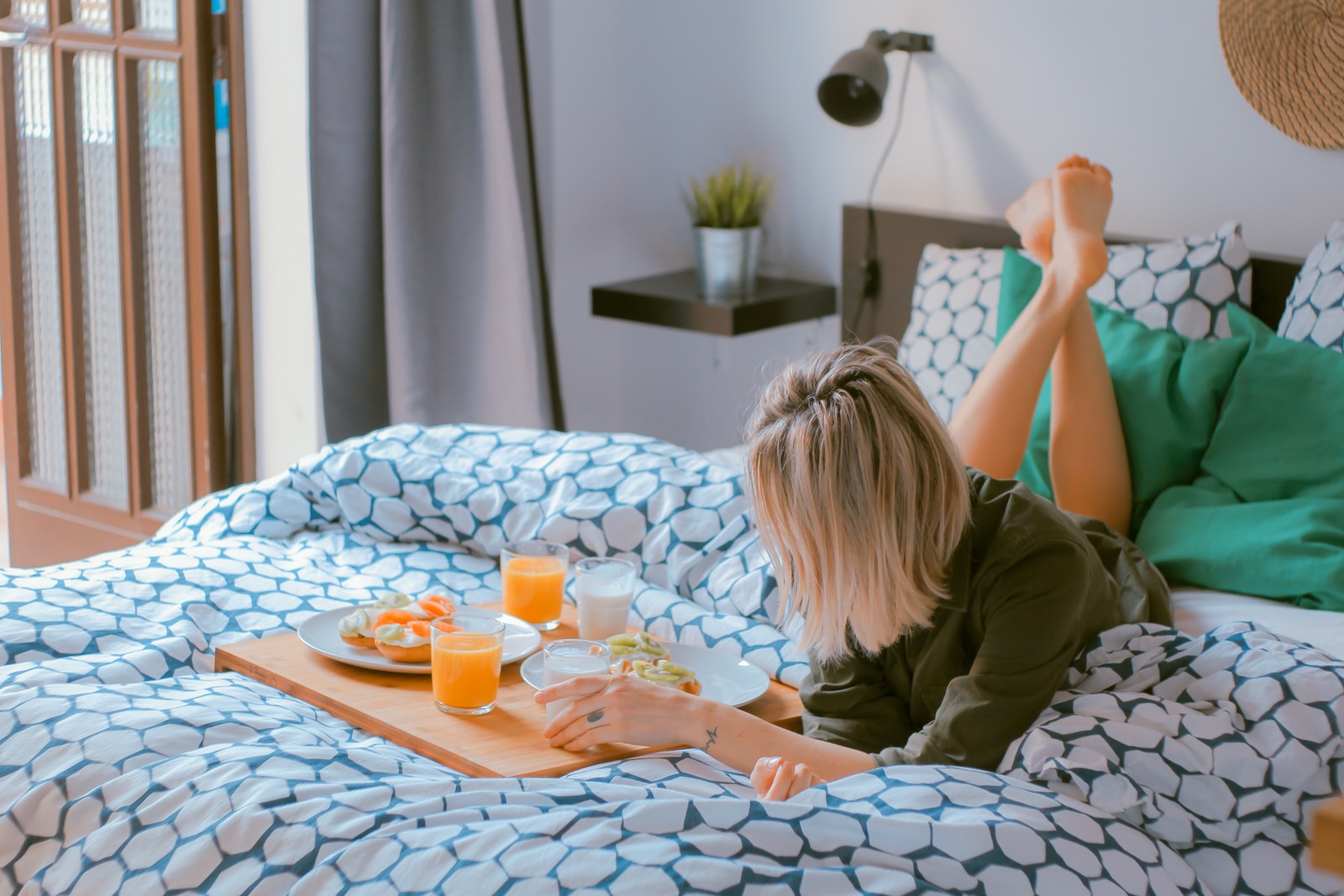 Reduce property management stress and increase holiday enjoyment for everyone
Most people simply don't have room to pack bedding, towels and tea-towels, when going away. As a holiday property owner, you have so many things to juggle, that linen is the last thing you need to worry about. If you're a house rental cleaning business, you already have enough to do without needing to wash the sheets!
Ezy & Green are Adelaide's linen hire specialists. We are a family owned and managed business, with four laundromats and stacks of experience in caring for linen! We opened Ezy & Green Dry Cleaning in 2020, because we believe people should have their garments cared for in a sustainable way – better for your health and our precious environment.
Hotel quality linen hire service for all types of holiday accommodation from Adelaide to the Barossa Valley
We launched our holiday accommodation linen hire packages, because we could see the need for property owners and guests to have access to a service that is of superior quality, is local, reliable, and experienced in caring for linen. We understand guest satisfaction is paramount and that happy guests become repeat customers and provide positive reviews.
We supply commercial 5-star hotel quality bedding, towels and tea-towels, to holiday rentals, including HomeAway/Stayz/VRBO hosts, real estate agents, Airbnb owners, house cleaning services, and direct to guests, across Adelaide – from the metro and western beachside suburbs, to Adelaide city, and out to Gawler, the Barossa and surrounds.
All of our linen is economically and sustainably washed and laundered and delivered fresh – directly to guests, house cleaners, or property owners.
Each linen pack consists of a top sheet, a fitted bottom sheet, 2 or 4 pillowcases (depending on bed size), bath towels for the number of guests, bath mat, hand towel and face washers, plus a tea towel and a laundry bag per bed set.
Accommodation at the beach? No problem! Beach towels can be ordered separately and additional linens and towels can be ordered if required.
If you don't see what you need, please contact us and we can arrange for custom orders and ongoing linen hire.
We understand how important linen hire is to the success of a holiday, because we enjoy staying in properties ourselves that offer gorgeous, clean, crisp linen. As a result, our quality control is all carried out by hand, ensuring beautiful, clean linens, every time.
How does the holiday linen hire service work?
1.
Whether you're a guest, a house cleaning business, or a property owner, we can meet your needs, with a simple click, book and pay system below.
2.
Once you book, you can collect the linen packs from a local pick-up point, or we can arrange for delivery straight to the holiday accommodation.
3.
There is a minimum spend of $40 and delivery is included.
4.
We deliver all linen hire packs with our washable laundry bags, which the dirty linens can be placed in when finished with, ready for collection by our team.
So, let us do the dirty work and make your life ezy!
Just click the option you require below and hire your beautiful, clean, quality holiday accommodation linen today.
Single Set
$23.00
1 x single top sheet
1 x single fitted bottom sheet
2 x pillowcases
1 x bath towel
1 x face washer
1 x laundry bag
Queen Set
$27.00
1 x queen top sheet
1 x queen fitted bottom sheet
4 x pillowcases
2 x bath towels
2 x face washers
1 x laundry bag
King Set
$30.00
1 x king top sheet
1 x king fitted bottom sheet
4 x pillowcases
2 x bath towels
2 x face washers
1 x laundry bag